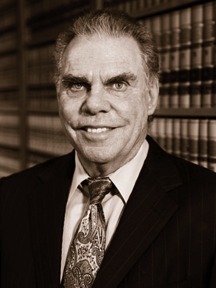 ALAN FENSTER

When you are facing serious criminal charges that have the potential to change your life forever, you need an attorney who knows the criminal justice system and the people who work in it. Alan Fenster knows the Los Angeles county judges and prosecutors, and has defended in federal and state courtrooms for over forty years to achieve the best results for his clients.

Alan Fenster is a veteran trial attorney. Many years of dedicated service to clients throughout Southern California has earned him wide recognition as a hard charging, energetic, and sharp witted defender. He is well respected by judges and equally feared by prosecutors, who know there won't be any easy and convenient deals with Mr. Fenster.  Despite his impressive presence in the courtroom, his skills don't end there. Many defense attorneys practice in Los Angeles, but very few have such a rare combination of skills both in and out of the courtroom.

Areas of Practice:

• DRUG OFFENSES
• DUI, DWI & TRAFFIC OFFENSES
• PAROLE AND PROBATION VIOLATIONS
• HOMICIDE AND VIOLENT CRIMES
• FRAUD AND FORGERY
• THEFT
• ABUSE AND DOMESTIC VIOLENCE
• IMMIGRATION ISSUES
• CRIMINAL APPEALS
• FEDERAL & STATE

Litigation Percentage:

100% of Practice Devoted to Criminal Defense

Bar Admissions:

California, 1966

Education:

University of California at Berkeley, Boalt Hall School of Law, Berkeley, California

University College, London, England

University of California at Los Angeles (UCLA)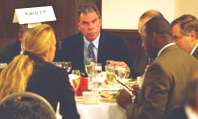 In the time of Alan Fenster's service as a Los Angeles attorney he has not only represented thousands of clients charged with serious crimes, he has also achieved many milestones in his criminal law career, including:


• Member – Governor Schwarzenegger's Los Angeles Judicial Selection Advisory Committee [this group of lawyers and judges assisted the Governor screen and evaluate applicants for judgeships in Los Angeles County].
• Founder – Los Angeles Criminal Justice Inn of Court
• Former Chairman – Criminal Justice Section of The Los Angeles County Bar Association
• California Attorneys for Criminal Justice
• National Association of Criminal Defense Lawyers
• Former Deputy District Attorney for Los Angeles County
• Director – Global Humanitarian Rehabilitation Center
• Over 40 years experience in federal and state courts throughout the United States.
• AV®* rated under Martindale-Hubbell's peer review rating system
• Avvo.com – 10/10 perfect rating

If you are in trouble with the law, contact criminal attorney Alan Fenster immediately! Call our Beverly Hills office at (310) 273-3661 to schedule a free initial consultation.

Alan Fenster represents clients in Los Angeles, Beverly Hills, Santa Monica, Culver City, South Bay, Glendale, Pasadena, the San Fernando Valley, and elsewhere in California as needed.